I'm very excited to welcome one of my favorite artists, Michelle of  Michelle V on etsy. Michelle is a mother, a wife, an animal lover, and always an artist. All of Michelle's work has a special meaning behind it, and touches a cord with each of us who wears it.  Just looking around her etsy shop or website, you'll see that she loves vintage things and that a timeless feel is reflected in her pieces.   I am so thrilled to own a custom bracelet and to have the opportunity to see a Lemondrop Vintage reader receive a design by Michelle  in a giveaway! Winner will receive a $35 credit to choose a piece that speaks to you.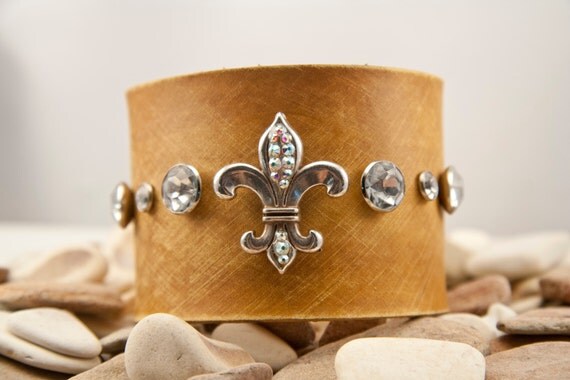 Michelle, in her own words… 
I have been creating for over 30 years, it's what I love to do. Any day spent in the studio is a great day!
I love things old, things that have lovely soft worn in look to them, as if they were a precious item that had been passed down for generations. A link to another time or place, a glimpse of someone or something that touches a special place in you.
I also love inspiration a great quote or phrase or special text that has personal meaning to carry with me and motivate me. My work is created to inspire, to give you strength and courage, and to keep close to you those words that you cherish.
I make my designs with you in mind and I enjoy every step of the process and hope your enjoy wearing them as much as I enjoy making them for you!
What makes my day is when I make a custom item that speaks to you personally and you get it and it makes your day! It makes you smile and you leave such fantastic feedback and then I know you love it.
I have to say this is just how I feel about my lovely cuff bracelet from her shop. I chose a special poem that reminds me of my son, and I smile when I wear it!  My cuff is comfortable, stylish, and practical- and a perfect gift if you're looking for ideas! She has an amazing
 color chart
 so that you can choose the perfect leather, there are so many colors perfect for every season… and the green is just gorgeous! (Are you reading this, Mr. Lemondrop? )
Love this Tolkien quote!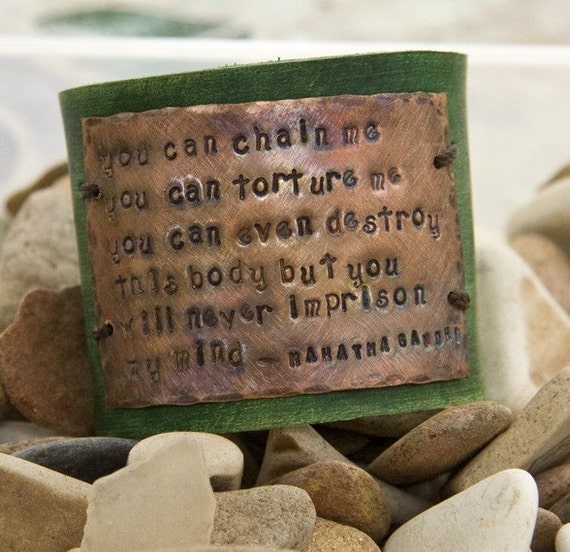 Inspirational…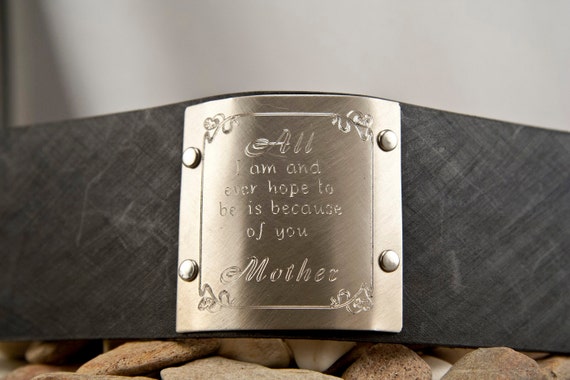 Sweet!
True love…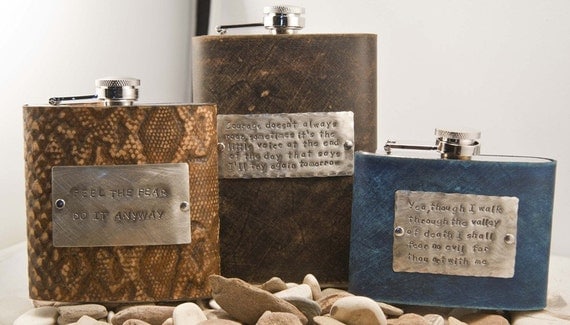 True fun!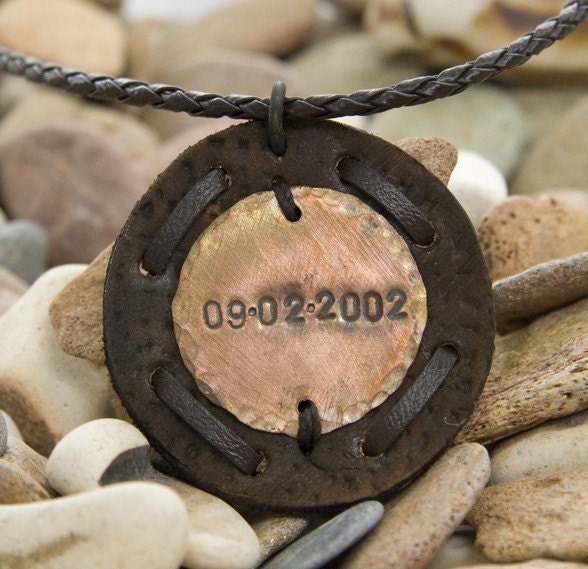 Giveaway ends 6.12.13, midnite