New year, new decorating planned? I have some in mind too, and a lovely print from Valéry of Valéry Design Works would certainly move things along nicely! Lucky you, you might win one! Meet the talented Valéry and enter for a chance to win a pretty print of your own from her shop on etsy. The prints are fabulous, but visit Valéry Design Works to see even more lovely gifts and home items to start the new year off on a colorful and clever note.
Crafting has always been part of my life. I have a degree in Fine Arts and a Bachelors and a Masters Degree in Design. I started to get into this illustration business 6 years ago and my very first project was a series of floral greeting cards.
I started my Etsy shop Valéry Design Works in 2007.
My 2012 calendar as well as all my 'Successful Hair' prints, were inspired by my step mother who was diagnosed with cancer. She went through tough treatments and she lost all her hair. Since that time, I realize how strong and healthy they make you look and that is why I made them colourful and full of energy. She recovered and I hope those colourful illustration might inspire anyone who is going through such a hard thing. People might think I have a mini zoo. I have a parrot named Zocalo, a tortoise named Hermann, 2 rescue dogs that make me clean my floor too often: Bleue and Luna and finally, we have an old snake named Benoît.
Some Lemondrop print favorites, see more to choose from at Valéry Design Works…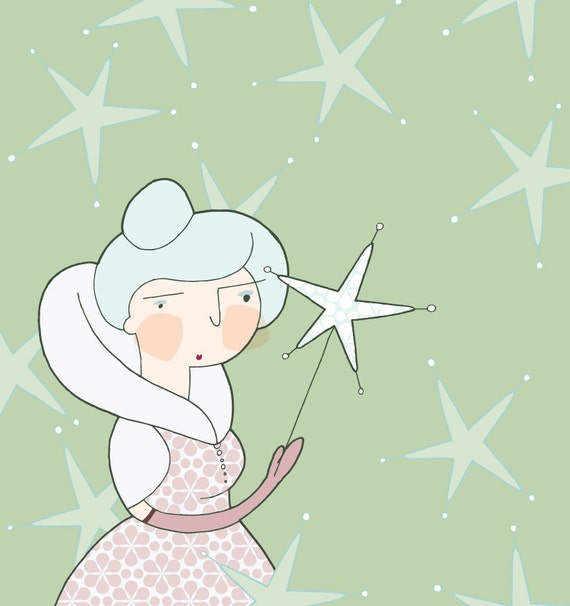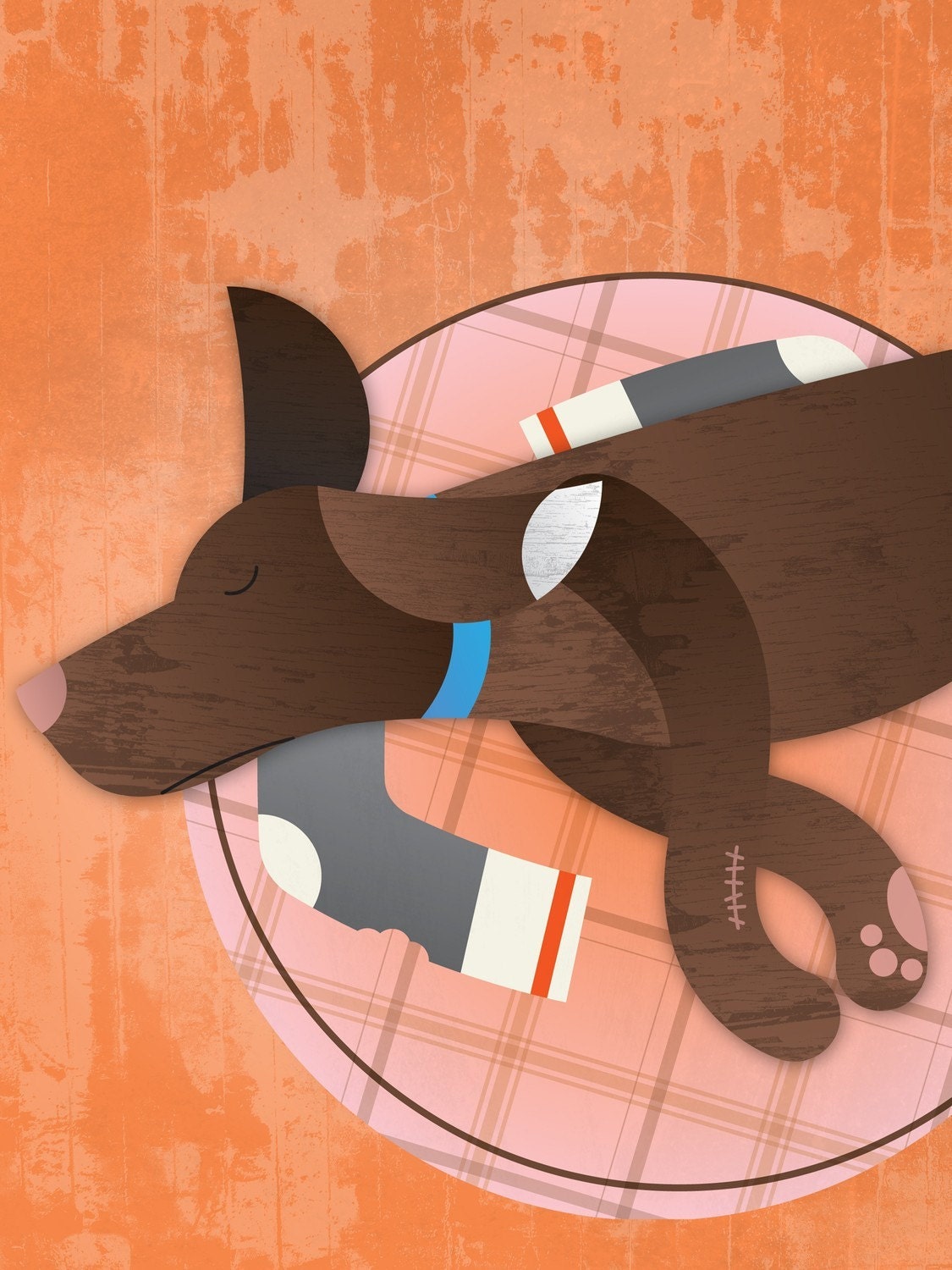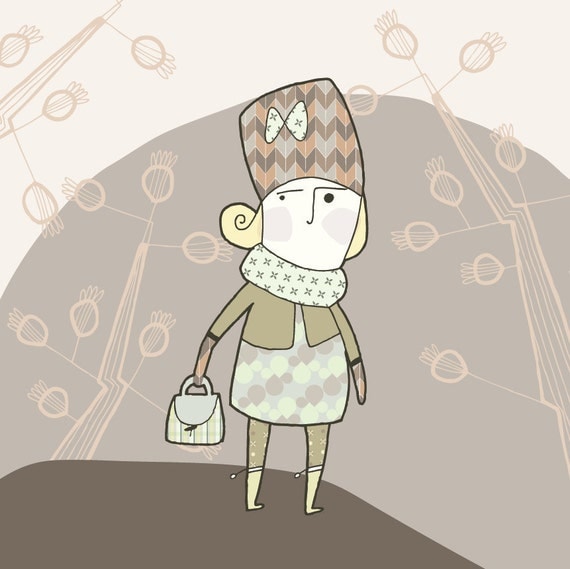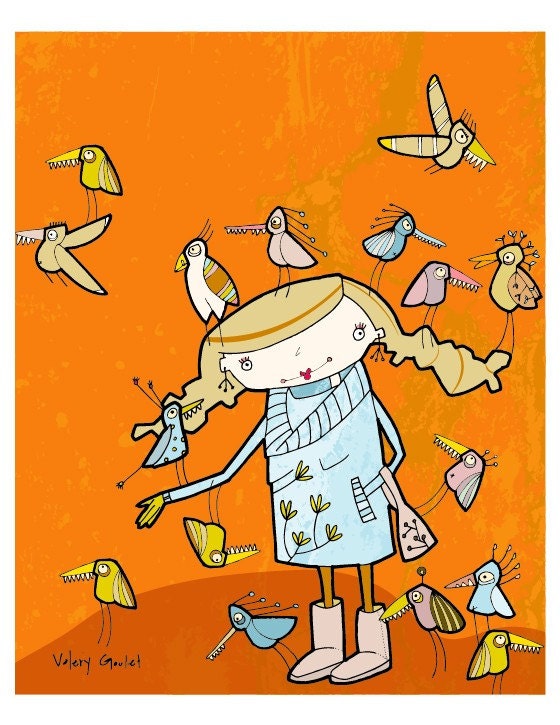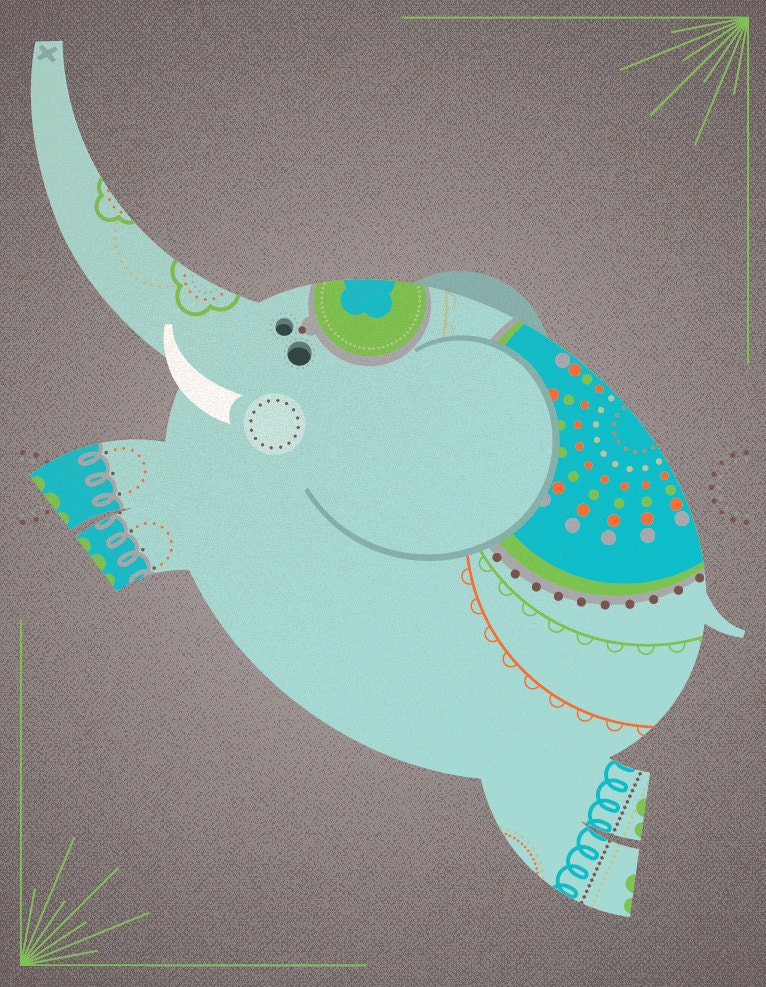 My favorite elephant print EVER!