Ready for a shop full of all things delicate, lace, and gorgeousness to inspire you? Meet Lindsay of White Bear on etsy, a shop full of lace and handpainted loveliness! Lindsay is a Miami  jewelry designer with an eye for detail. Lindsay also has an eye for vibrant color, but one of my favorite pairs of earrings in the shop shows off her delicate design in a neutral color.  She's been a creative artist since childhood and an etsy shop owner since 2011. When she's not designing a pretty new piece she can be found on the beach or working on a myriad of other creative endeavors. You can meet Lindsay and learn more about her through the shop blog, facebook page, or follow on twitter.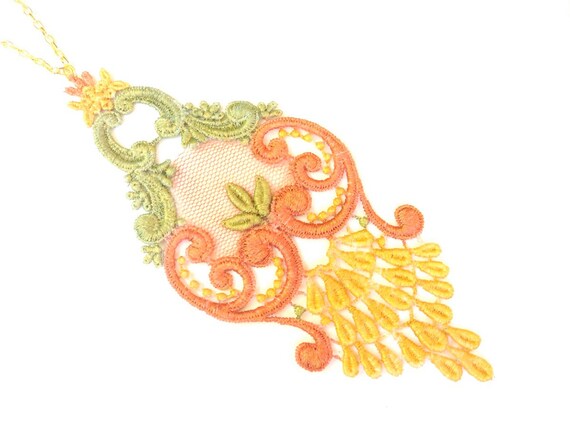 I've collected a few of my favorite pieces from the shop to show you, but there  is so much more for you to see! One winner will be able to choose her own piece…enter a giveaway to White Bear below.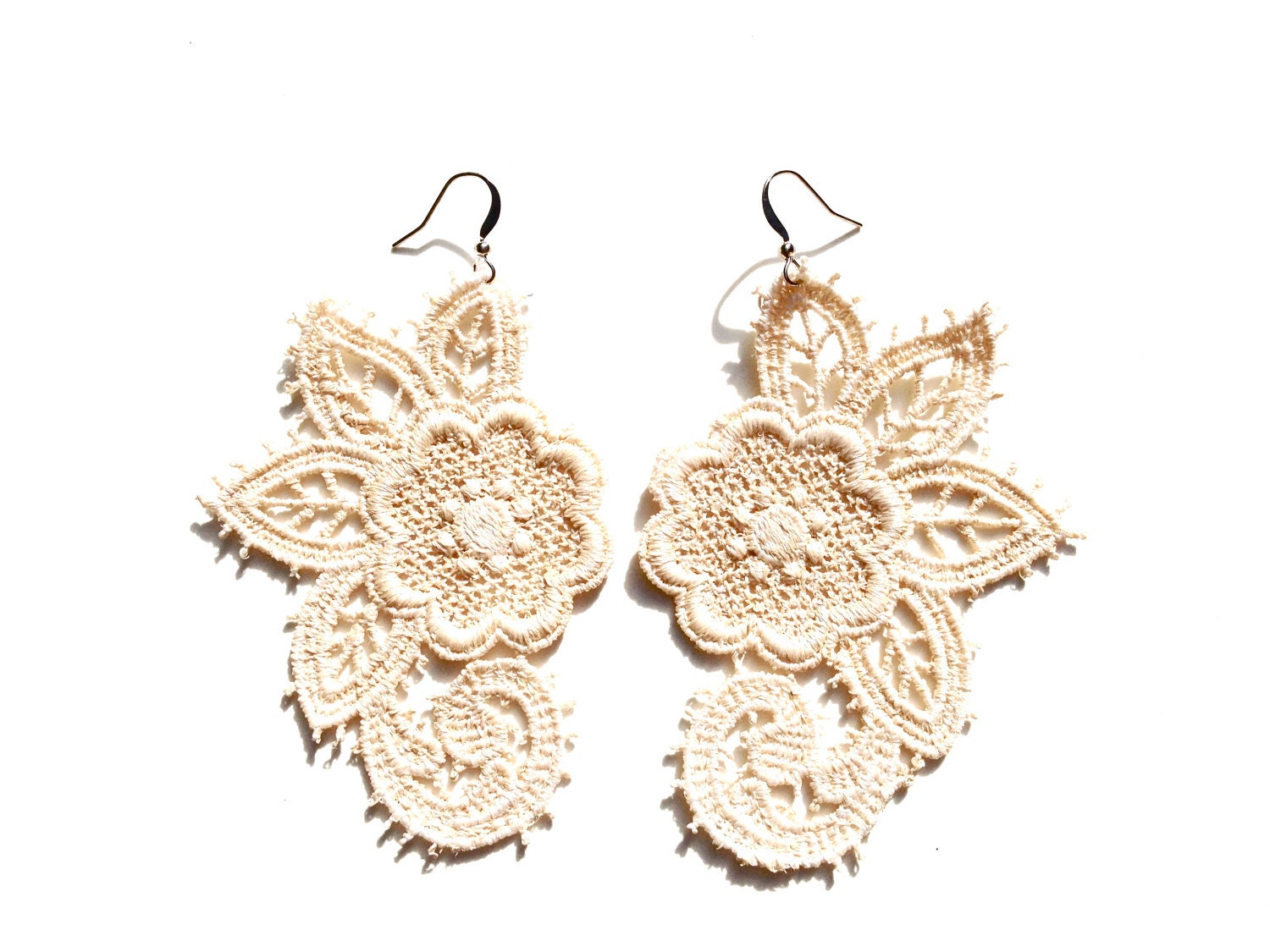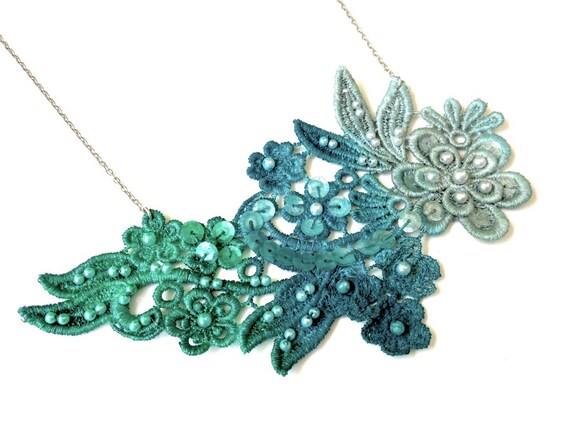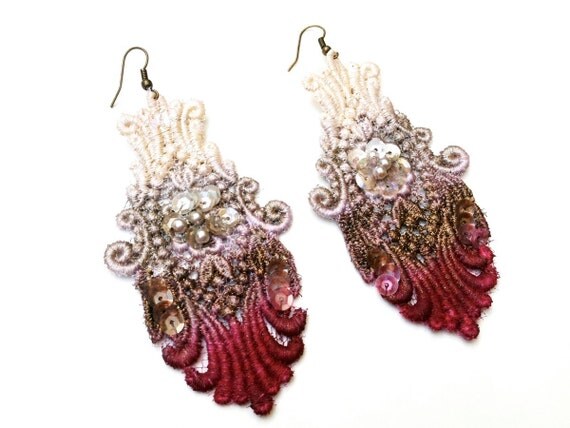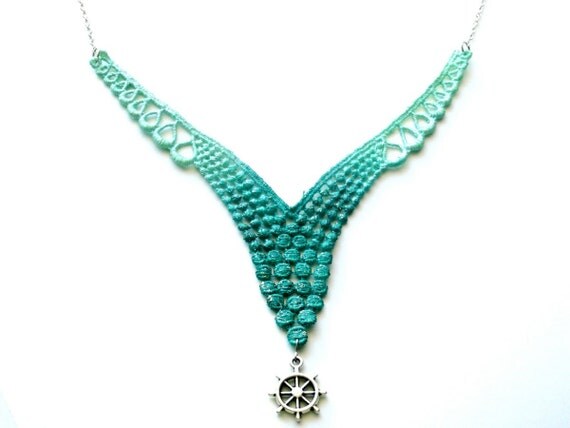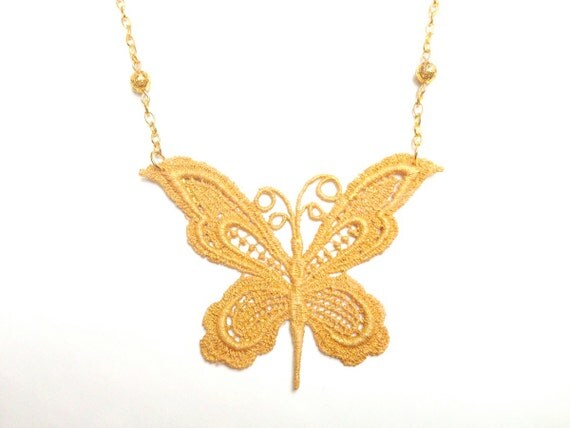 Wouldn't you love this flying on your neck this spring? So inspiring!
What's your favorite  White Bear piece?